Hindsight Rewrite
All this time at home is an opportunity for some forgotten projects to finally be accomplished/abandoned. I have cleaned and shuffled closets, fixed things, taken stuff to Goodwill. I am finding that the sorting of piles and files is very emotional.
The past rises up with its joy and pain. I must do it in short chunks of time or be overwhelmed. I have decided to rethink the past and rewrite the story using my expanded life experience to put things into perspective and look at my younger self with compassion.
Reading "Sh!tshow to Afterglow" written by Ariel Meadow Stallings has helped. Learning from a young person is really cool, too! Thanks, Ariel!
@findyourafterglow #shitshowtoafterglow
The images attached show a Jamie Wyeth painting called Cabbages and Kings. I used to keep this postcard on my desk at a job I hated. I would imagine them looking at my butt happily running away. It did happen.
The title coming originally from Lewis Carroll's "Through the Looking Glass" has always been one of my favorite quotes calling us to talk and imagine and wonder. A walrus talking. Why not?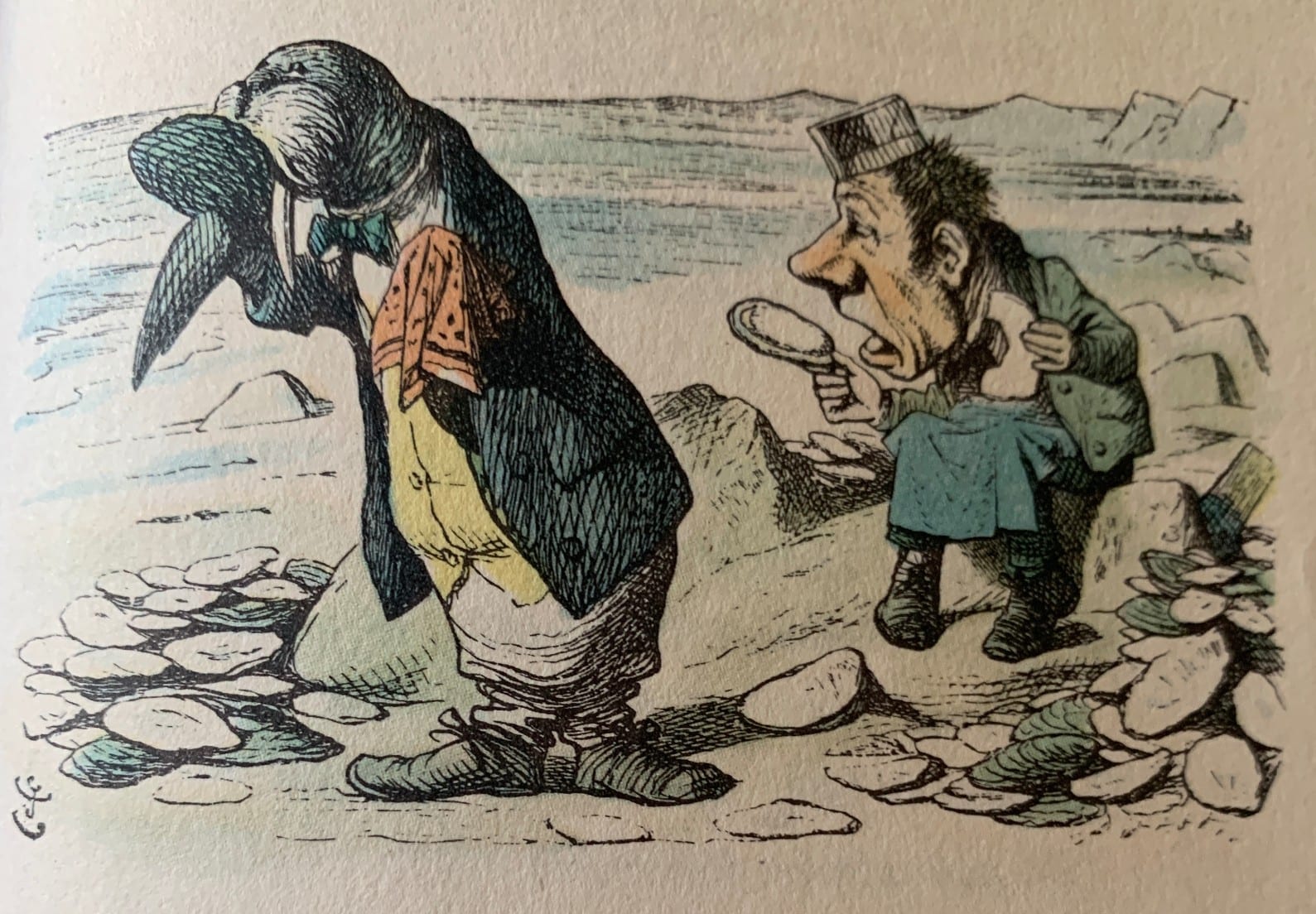 'The time has come,' the Walrus said,
'To talk of many things:
Of shoes and ships and sealing wax
Of cabbages and kings
And why the sea is boiling hot
And whether pigs have wings.'
Again and always,
Thank you for being.
xSuzanne