Today marks the longest day of the year, the beginning of Summer 2019 in the Northern Hemisphere.  In many cultures the warmth and light is cause for celebration after the dark cold winter.  It is a great time to celebrate!
On the other hand…already San Antonio is hot, hot, hot.  The "Dog Days" are here.  The rising of the dog star, Canis Majoris or Sirius, has historically marked the beginning of heat, drought, and lethargy, among other uncomfortable conditions and catastrophes.  Sirius, follows the constellation Orion, the hunter.  It is the brightest star in the night sky.  If you have trouble finding it or are just a geek like me, I recommend the app SkyView.  I use the free version.  It even has "planetarium" music!
During the past year, I have marked the quarterly seasons with small events at Solstice and Equinox.  Each time I designed a hands-on project for people to make a part of what would become a quilt.  I am pleased that what I was able to put together was not my sole creation, that other hands helped.  Three small quilts were made.
This Solstice, I am taking a different turn. 
Using the theme Dog Days of Summer, I will make a small, free-motion, machine stitched drawing of a dog each day. 100 days starts today.  I hope you will enjoy the journey with me.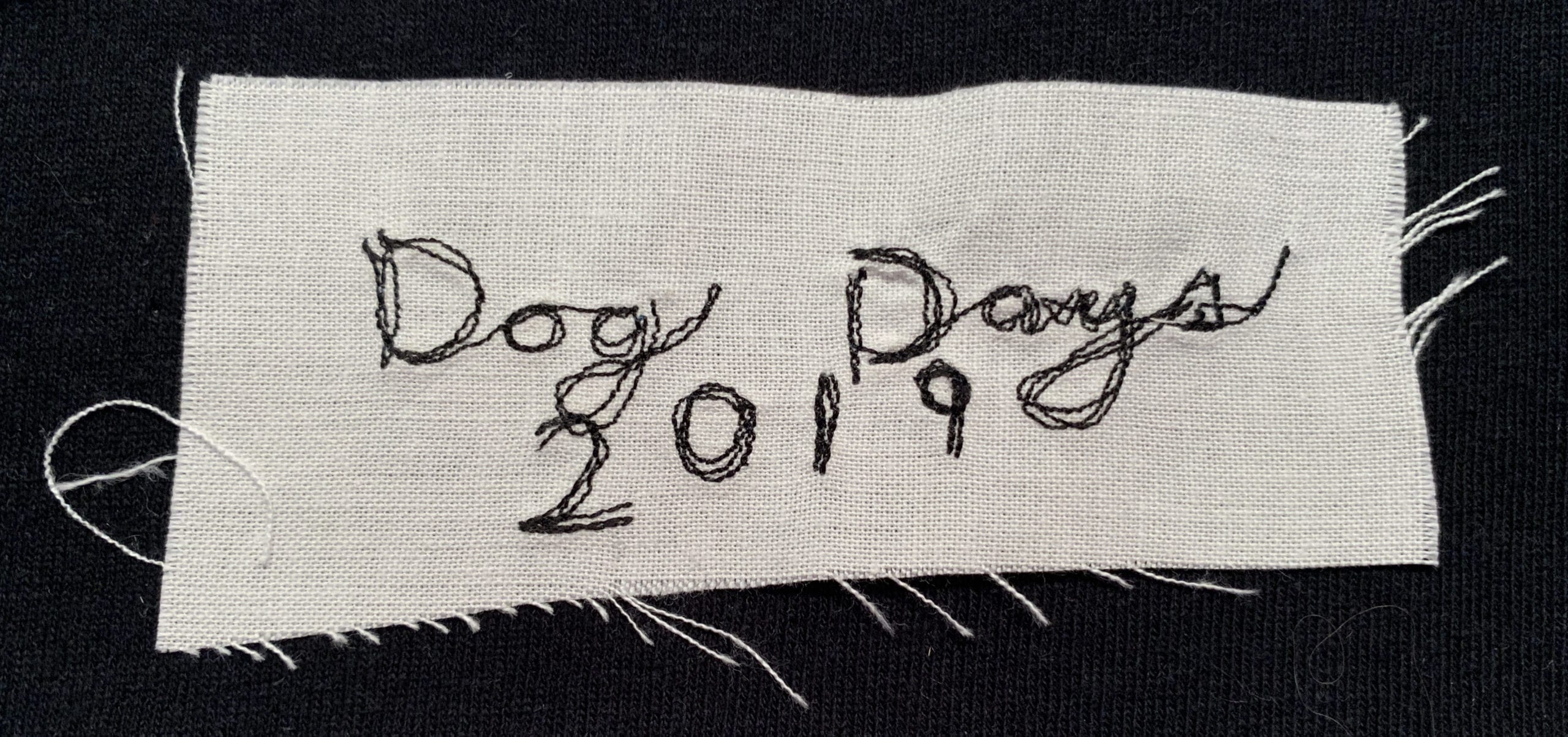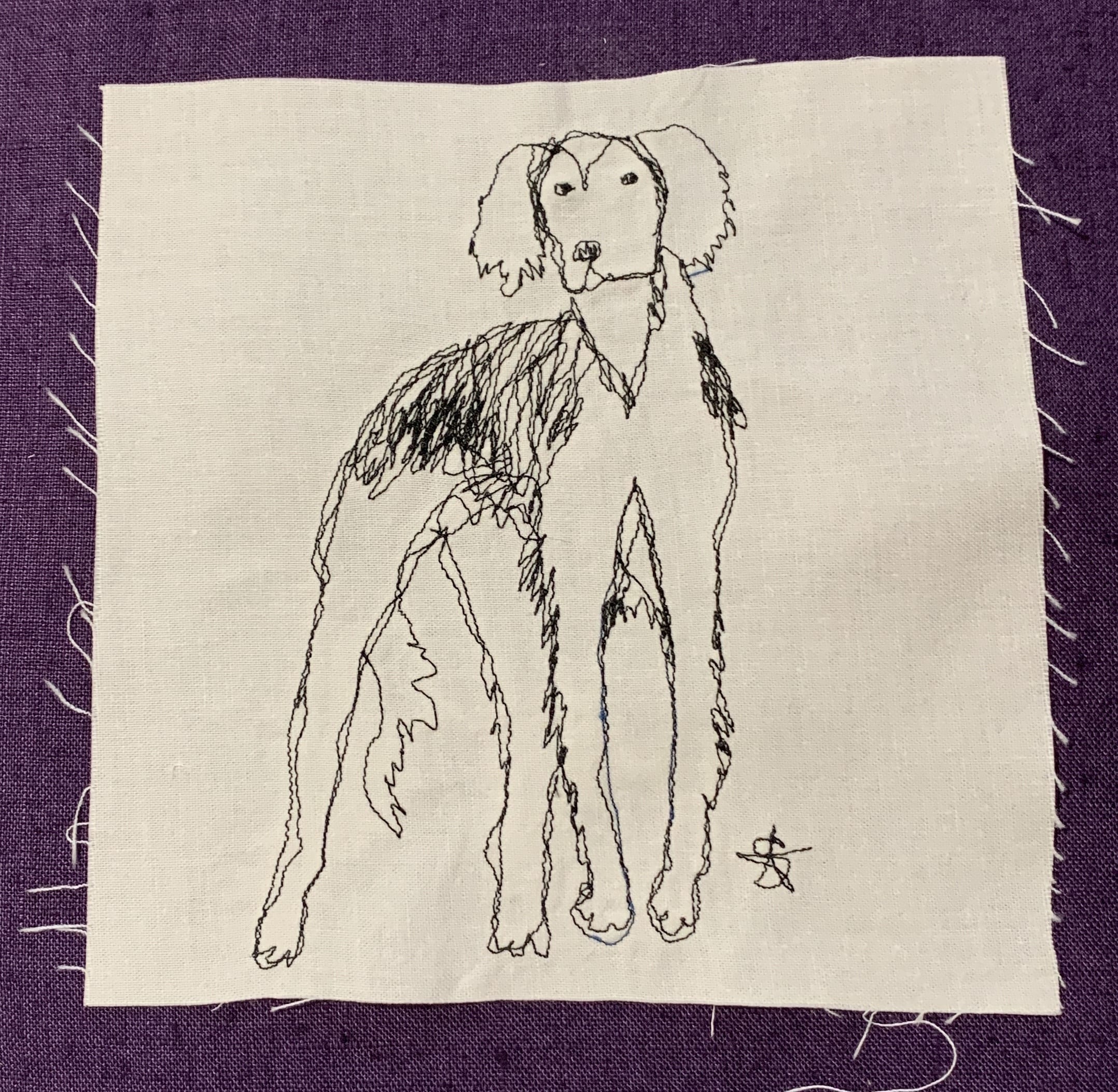 And, I think the best celebration this Solstice might be a cool swim.
Under the stars.
Dog paddling!
Sincerely,
Suzanne